Are You Looking for a new iPhone but unsure which one to get? Here is our breakdown of which one you should choose.
In September 2021 Apple announced the latest iPhone to customers. Due to the release of the new iPhone 13 and 13 pro range, there are many similarities and also a few differences between the standard and the pro versions, like the difference between the iPhone 12 and 13 ranges. At a first glance, they look the same, however, when looking deeper into the features of each product the differences become apparent.
Read our previous article here.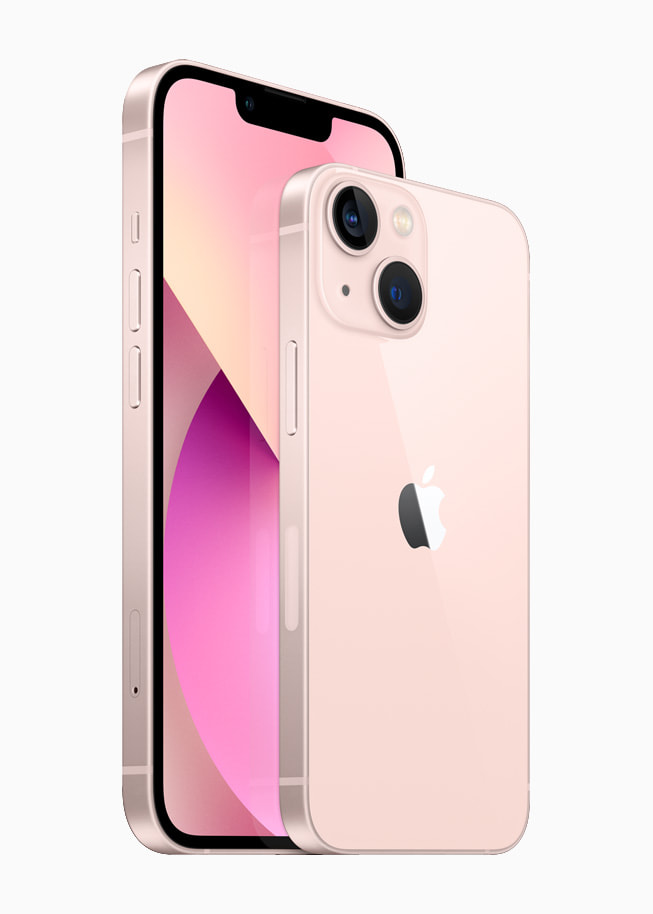 Camera and Video.
On the rear of each iPhone, the main difference is the diagonal placement of the rear cameras on the iPhone 13, in comparison to the straight dual-lens on the 12. Although the new phone's camera remains the same with a 12MP wide and ultrawide lens, improvements have been made to low light settings and are sure to be put through its paces this season. The sensor-shift optical image has also become more stable, a major improvement as it creates crisp, cleaner shots; a major benefit for those who have shaky hands!!
Video elements have also been improved as the new iPhone 13 supports 4K HDR recording using Dolby Vision, up to 60fps, compared to the iPhone 12 which uses 30fps. Moreover, the new cinematic mode also has major benefits for videographers, as it uses people and object tracking to create greater cinematic effects during filming improving the professional standard.
Design and Battery Life.
The dimensions of the iPhone 13 remain the same as the previous model, however, there are some other changes. The super retina XDR OLED display on the 13 and 13 mini is now 28% brighter and more efficient than ever. Additionally, the 13 is one of the fastest phones ever made due to its A15 Bionic processor; a solid improvement on the 12 as it still uses the A14 Bionic processor.
Apple has also opted for a more sustainable design using recycled bottles for some elements of the new phone. The 13 Pro has a new refresh rate of 120HZ, unlike the 12 and 13 which still obtain the 60HZ refresh rate. This is certainly a massive plus for the 13 Pro as things feel a lot slicker and smoother when moving between pages.
Battery life has also been improved on the 13 model with 10 hours and 33 minutes compared to 8 hours 44 minutes on the 13 mini, and they are excellent for business use. Additionally, it comes in different colours this year, with the iPhone 13 and 13 mini coming in Red Starlight, Midnight Blue and Pink compared to White, Black, Red, Blue, Green, Purple on the  12 and 12 mini.
Summary.
The new iPhone 13 isn't a major revelation to the tech spec, however, these marginal improvements can have major impacts and benefits for your business. Comparing the new video features, recording content will become so much easier and will create more professional results, therefore, boosting your businesses performance.
See below for a full spec comparison on the iPhone 12 vs 12 mini vs 13 vs 13 mini.
Full Product Specification Comparison.
iPhone/ Component
iPhone 12 mini
iPhone 12
iPhone 13 mini
iPhone 13
Price
£579 
£679
£679
£779
Storage
64, 128, 512GB
64, 128, 512GB
128, 256, 512GB
128, 256, 512GB
Screen Size
5.4''
6.1''
5.4''
6.1''
Resolution
2340×1090
2532×1170
2340×1080
2532×1170
Processor
A14
A14
A15
A15
Rear Camera
12MP-Normal 16MP Wide
12MP-Normal

16MP Wide

12MP- Normal and Wide
12MP- Normal and Wide
Colours
White, Black, Red,

Blue, Green, Purple

White, Black, Red,

Blue, Green, Purple

Red Starlight,

Midnight Blue, Pink

Red Starlight,

Midnight Blue, Pink

Battery Life
7:28
8:25
8:44
10:33
Weight
4.76 ounces
5.78 ounces
4.97 ounces
6.14 ounces
Don't forget to follow us on socials, we would love to hear from you!
Facebook: @telecomsolutionsltd
Twitter: @telecomsol_ltd
LinkedIn: Telecom Solutions Ltd